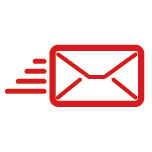 Within (5) five business days, you will receive our feedback. This includes
1. Our custom, at-a-glance evaluation sheet.

2. Detailed commentary to improve your writing and storytelling, and

3. Specific suggestions to improve your personal essay.

View our "Evaluation Sheet"
*Files must be in MS Word format only. Please adhere to the file naming rules.

**You can submit a graded paper from an English course taken at your school and/or a brief letter of recommendation from your English teacher vouching for your writing skills and/or participate in a 5-10 minute interview with one of our editors.